Tile Flooring Installation in Meadville, PA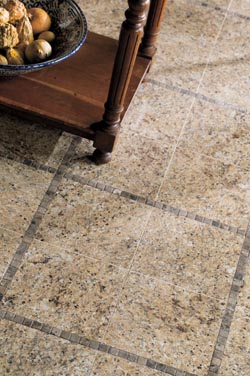 Enhance the look of your home or business with the help of our flooring installation services. The flooring experts at our company are ready to help you take the stress out of choosing and installing the right type of flooring for your home. You'll be guided through our huge selection of floor options so you can choose from styles that fit your specific needs and budget. Be sure to get the type of flooring you want for your home by working with our talented team.


The Proper Application Methods for Your Tile Floor Options
Tile is one of the most attractive and versatile floors currently available on the market. Rooms of all types can be enhanced by tile, but the key to its success lies in the application methods used to install it. To ensure the attractiveness, efficiency, and longevity of your floors, it is best to work with a professional, skilled team of installers. These trained technicians understand the different methods that must be used no matter what tile floor options you choose, whether you want it installed in dry areas, including foyers and kitchens, or wet areas, such as bathrooms and showers.


Finding the Right Type of Tile Flooring for You
Having a hard time searching for the right type of tile flooring to fit your needs? With so many different options available, it can be difficult to narrow down your search. Our team is ready to help you ensure you get the best fit for your lifestyle and budget. We will give you the information and assistance you need to fully understand the unique benefits of each type of flooring. This helps you narrow down your search while also helping you make an informed decision when you finally find the flooring that is right for you.


Choose Stylish & Durable Tile Floors
The size, style, and texture of your flooring play an important part in keeping your new tile floor looking beautiful for a long time to come. Our team works with you to help you figure out all of the necessary details that you need to decide when planning for new tile floors. From helping you pick out a grout color and width, to delivering you the customized tile flooring designed to meet your specific needs, our team makes sure you are completely satisfied with our products and services.
We even provide you with up-to-date durability and customer satisfaction ratings just so you know how happy previous customers have been with your top flooring choices.



Contact us for high-quality tile flooring installation services for your residential or commercial property. Our team of skilled technicians is proud to offer our services to customers living throughout the communities of Meadville, Conneaut Lake, Saegertown, Franklin, Linesville, Titusville, and Greenville, Pennsylvania.