Your Local Source for Luxury Vinyl Planks in Meadville, PA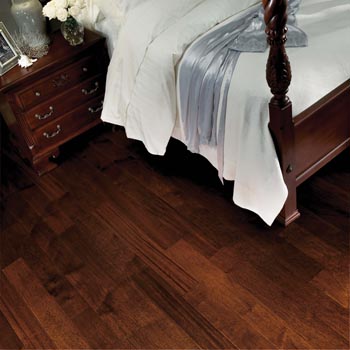 Give your interior design a solid foundation by choosing the ideal floor. At Foulk's Flooring America, we're pleased to offer a wide range of surfaces, including one of the most diverse collections of luxury vinyl planks in Meadville, PA. No matter what kind of aesthetic you're aiming to achieve, we have the right LVP flooring to make it happen.
Do you like keeping up with the latest trends in home improvement? Or do you prefer to stick to timeless classics? Regardless of what kind of style you're searching for, you will find it in our vinyl plank collection. Talk to our team for help narrowing down your search; we'll even recommend specific flooring products based on your stylistic preferences, performance expectations, and price range.
Get a Wood Look for Less
Few flooring materials are more highly desired than hardwood. However, real wood flooring doesn't fit into everyone's budget. Fortunately, you can get a wood look for less by installing a luxury vinyl plank floor.
Vinyl planks are specially designed to imitate the appearance and texture of genuine wood. Many people cannot tell the difference between the two without close examination. While these vinyl products look like real wood, they don't act like it — which means you can install LVP in moisture-prone rooms like kitchens and bathrooms. Vinyl is water-resistant and doesn't swell when exposed to moisture as wood does. To learn more about our wood-alternative vinyl, consult with our staff today.
The Benefits of Choosing Vinyl
In addition to versatility, affordability, and water resistance, vinyl offers many other benefits. For example, LVP floors are very easy to clean. You can either sweep or vacuum to remove debris. On occasion, you should mop your vinyl floor to maintain its appearance. No special upkeep is required.
Homeowners also love the comfort that vinyl brings to their rooms. Vinyl feels soft underfoot, provides valuable temperature insulation, and even reduces noise. Explore these benefits and others by reaching out to our flooring store's staff.
Installation You Can Trust
When you're transforming your room, you want the results to look great. The simplest way to ensure your new flooring looks its best is to hire professional installers. That's why we're pleased to handle your luxury vinyl plank floor installation for you. We pay careful attention to detail and follow all warranty standards. In no time at all, your room will be ready to show off to your visitors.

Contact us to start exploring your wood-alternative vinyl options. We proudly serve clients from throughout Meadville, Pennsylvania, and the surrounding areas.