Add Your Style To Any Room! Tribute™ Paint Collection
Paint in Meadville, PA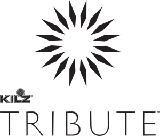 Discover a beautiful and affordable way to enhance your home's interior with our line of Tribute paint in Meadville, PA. Foulk's Flooring America offers you hundreds of colors of interior paint in multiple sheens. This, along with our impressive flooring showroom, allows you to pick out the right flooring option for your home and then find the perfect paint to match it so you can truly transform your room. With the right combination of new paint and new flooring, you are going to find it easy to revitalize the look and feel of any room in your home.


While there are many different paint brands out there, Tribute interior paint has quickly become the most technologically advanced acrylic product to date. It not only offers the gorgeous look you want for your home but also comes with the best of coverage and stain resistance in one convenient package. So come on down to our showroom today to browse our selection and begin matching your favorite floor with your favorite colors.
Choosing Tribute Paint for Your Home
Why are we so excited about offering you interior paint from Tribute? The answer is simple—Tribute interior paint combines the properties of both paint and primer to deliver a variety of benefits in just one application. Worried about staining? You won't any longer thanks to the impressive Tribute paint products available from our showroom. Tribute boasts exceptional stain-blocking properties while also resisting future smears and spills.
How is this brand able to deliver so much to homeowners? Well, unlike many paints, Tribute is brought to you by the makers of Kilz stain-blocking primers. That means you can be sure the stain-blocking capabilities of Tribute are the most superior in the industry.
Partnering with a Trusted Paint Brand
As one of our customers, we are dedicated to delivering you the high-quality products you need to get the eye-catching results you want. By partnering with Kilz to offer you the Tribute interior paint collection, we are able to bring you and all of our other clients the very best in specialty painting products. Kilz is known nationally for its commitment to creating products that offer pure, striking colors as well as reliable coverage. We know that you are going to get the results you are after when you use these paints.
When you purchase Tribute interior paint, you receive much more than just flawless coverage and exceptional quality. You also receive the latest in color fashion combined with industry-leading stain blocking and color retention technologies. This all adds up to a painting product that delivers in both form and function. Feel confident about the way your home looks after it is painted using Tribute interior paint.
Making a flooring purchase as well as buying some flat finish or eggshell finish paint? Then don't forget about our Lifetime Limited Warranty. This exclusive warranty comes with all of the following benefits for the flooring that is going to be used for your project.
When you purchase flooring from us you receive:
Confidence Plus Warranty: After 30 days, if you do not love your product, we will replace it for you. We also pay for any labor needed during the replacement process.

Price Protection Guarantee: Should you happen to find another business selling the same brand and the same style within 30 days after purchasing a product from us, we will refund the difference. This ensures you can buy your flooring with confidence since we will always deliver the best price possible to you.

Lifetime Installation Guarantee: The trained team at our showroom is known for delivering efficient and effective installations to our customers. Though we are proud of our work, sometimes mistakes or accidents can occur due to installation-related issues. If this happens during your installation, our team will be more than happy to come out and correct them for you.

Locally Owned Advantage: There is nothing like receiving the individualized care that a locally owned business can deliver to you. While Flooring America is a national chain with many convenient locations located throughout the country, our location is locally owned. That means we are always able to deliver personalized service to you and your family while also providing all of the benefits that come with the buying power of a nationwide business.
Contact us before your visit and tell us about your upcoming interior painting or flooring project in Meadville, PA. By completing the form on this page, we can have the latest flooring styles paired with the hottest colors of the year ready and waiting for your visit